Ethereum price has been hiked by 2.68% overnight, and the current value has touched 140 USD mark
The next resistance point seems imminent at around 147 USD
As the whole market has been on a gaining spree, ETH coin has also managed to grow by 2.68% over the last 24 hours. Its value has gone beyond 140 USD price mark in this period. It may see a continuation of the current trend.
Since the last month-end, Ethereum was trading with bullish impact and continue to trade upwards. Yesterday, it had breached 149 USD and then corrected down to 139 USD but later recovered to 141 USD.
Ethereum Price Analysis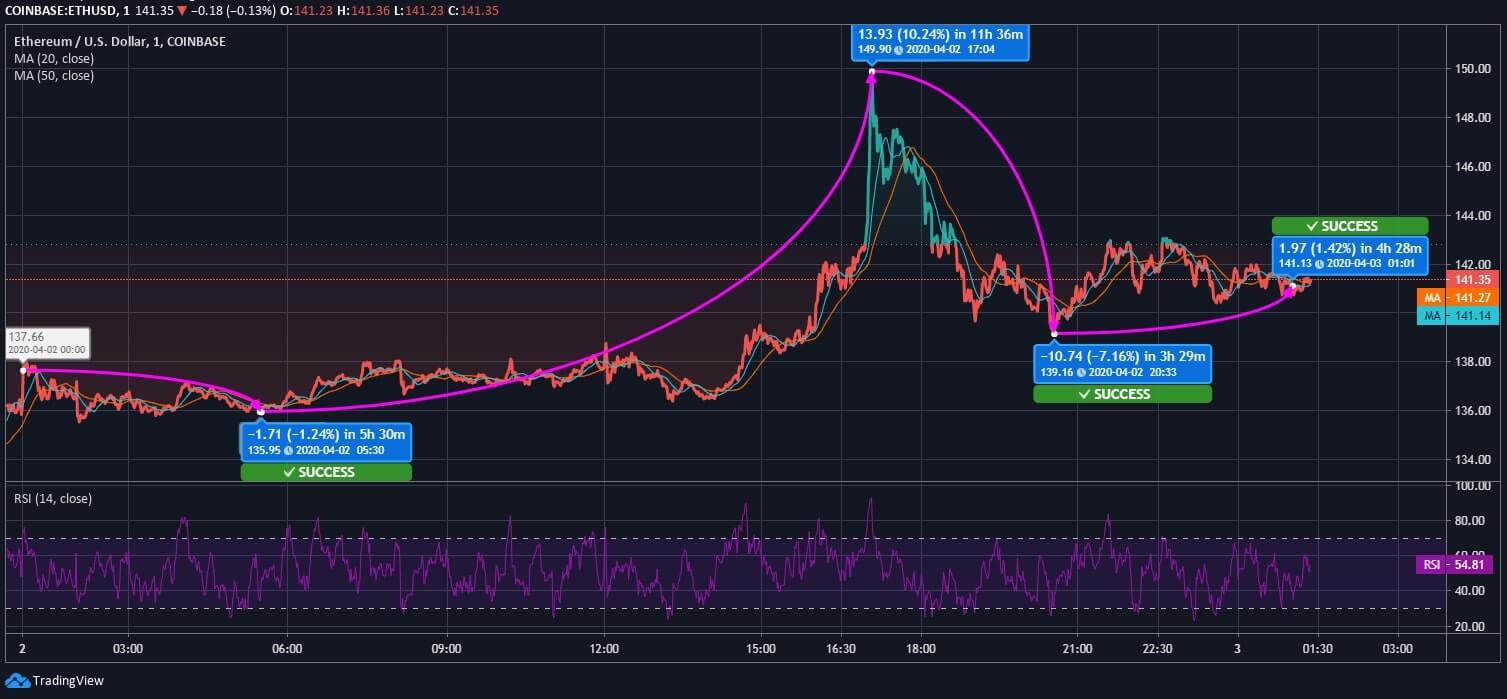 ETH price was at 137.66 USD at the starting of the day, and in the next 5 hours and 30 minutes, it corrected down by 1.24%, and the price reached the lowest point of the day around 135.95 USD. However, from this low, Ethereum marked a 10.24% price hike that added 13.93 USD and pushed the value to 149.90 USD, the highest point of the day.
Further, ETH coin couldn't manage at this high and started trading downwards with immense pace, and by 20:33 UTC, it has lost 7.16% and fell to 139.16 USD. The last price variation happened between 20:33 & 01:01 UTC today. In these four and a half hours, Ethereum price has been up by 1.42%, and its value hiked to 141.13 USD from 139.16 USD.
Currently, ETH coin is trending above its both the daily MAs, namely, 20 days MA and 50 days MA. Its RSI stands around 54.81 points. We predict the next few days to be on the line of current bullish days. The next resistance point may come by 147 USD. Investors may, however, face a few price ups and downs in the short-term.