Ethereum has become one of the earliest coins to have started recovery after a few days of a gap. Over the last 24 hours, it has been up by 4.06%, and its value has reached $171.39 in this period. ETH coin may continue the uptrend in the near future.
Ethereum Price Analysis
ETH/USD was at $164.70 on the opening of April 08, and over the next 6 hours, it managed to get a hike of $10, and its value reached the apex point of the day at $174.77. It was followed by a price correction of 4.73% that cost the coin $8.27 and pulled the Ethereum price down to $166.42 by 10:47 UTC.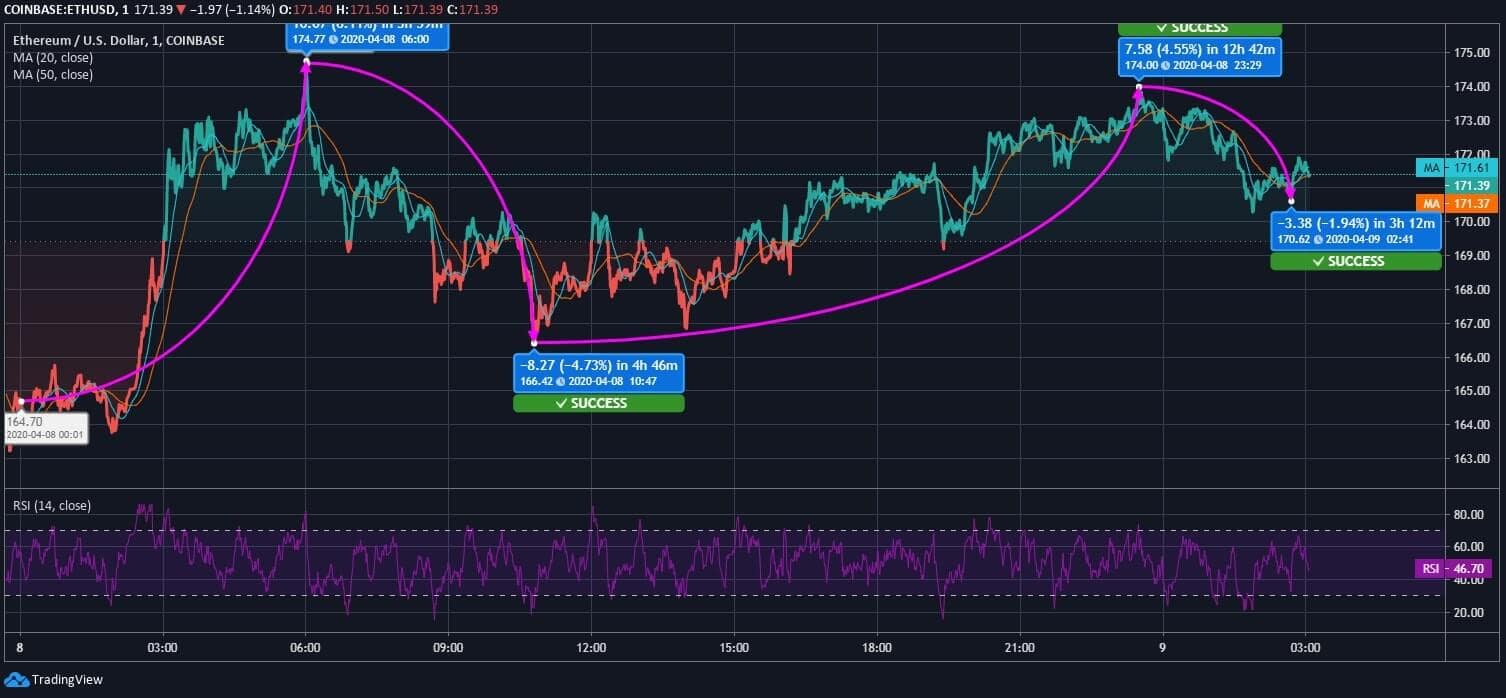 However, the price fluctuations couldn't let the ETH coin price to stay at that low for long. By 23:29 UTC, it was soared by another 4.55% increment, and this swing added $7.58 in the value and pushed the price of Ethereum to $174. Towards the closing of the day, the currency started trading downwards. By 02:41 UTC of today, the coin lost 1.94% value and got confined to $170.62.
Ethereum's current value at $171.39 holds the support of its 50 days MA ($171.37), but its 20-day MA ($171.61) is trending above the current price. Ethereum's RSI is around 46, and there has not been any significant movement in the last few days. However, it may see an upward growth in the upcoming days. The next halting point may come by $175.73 as per the current momentum noticed.