Ethereum price has been floating around $135 and $137. Over the last 24 hours, it has faced a minor loss of 0.14%. Investors may expect a slight upward movement in the coming few days.
Ethereum Price Analysis
Ethereum price was at $137.28 at the starting of the day, and over the next 4 hours and 47 minutes, its value got down by 2.91% and touched $132. It was followed by a 7.74% price recovery that added $10.31 in the value, and this swing pushed ETH price to $143.59, the highest point for the day.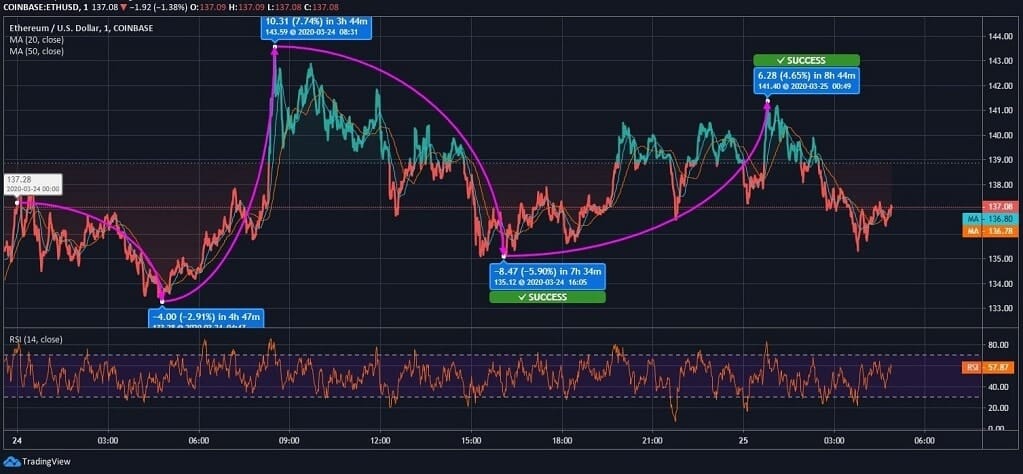 Further, from this high, the currency fell tremendously, and at 16:05 UTC, the coin touched $135.12 from $143.59. However, towards the closing of the day, Ethereum started trading upwards, and by 00:49 UTC today, it got stretched by 4.65% and added $6.28 in the value. Later, it got corrected down to $137 with grounded support from both the short-term moving averages, namely, 20 & 50-day MA. ETH coin's RSI figure has improved to 57.87 points, and it may be able to retain a healthy value in the short-term. The next resistance seems likely at $142.75.