Ethereum (ETH) tries to be ahead of the ongoing bearish hold for the last few days. The price trend over the past one day has seen the coin trade under the strong bearish sentiment, but still, it tried to push the price in the upward range.
ETH/USD Price Analysis
The currency continues to fight the continual bear pressure, as evident from the price movement of the past 24 hours. Yesterday, the Ethereum price was at a high of $141.46 at 00:47 UTC. Then, it faced a steep fall of almost 4%, and the price touched $135.85. ETH price soon gained upward traction, and it reached a high of $142.11 by 4.57% hike.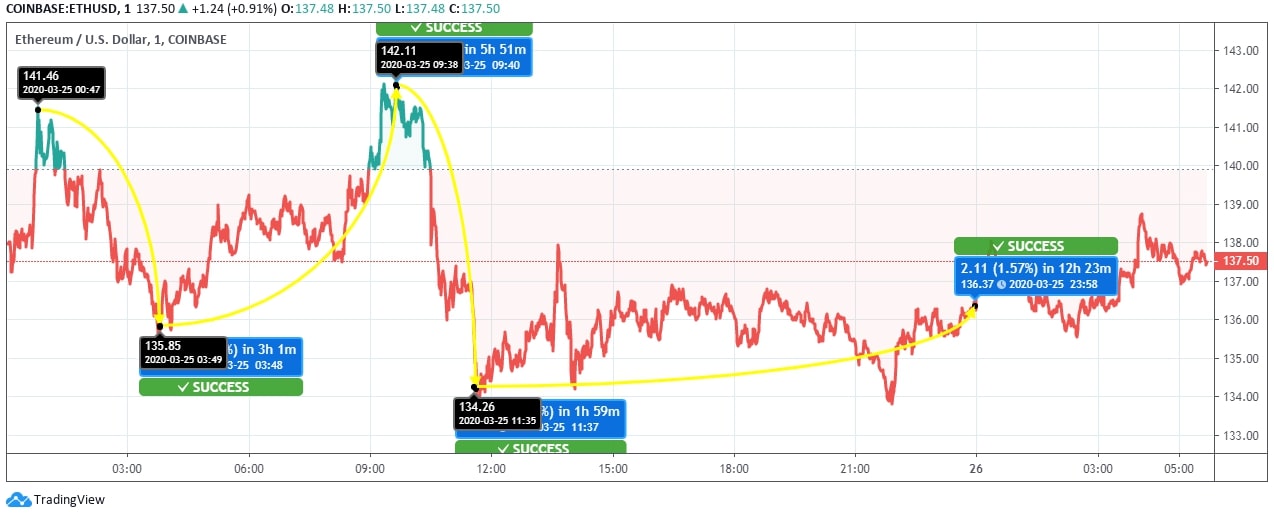 Further, the bears got more aggressive and pushed the price of ETH coin to $134.26 at 11:37 UTC. After this downward correction, the currency recovered itself and continue to trade above $135. At the closing hour, Ethereum managed to register a slight gain and reached $136.37. Today, there has been a mild rise in ETH price observed at the time of writing, which took the coin to $137.50.
ETH coin has also been bitten by the bears at regular intervals, but this has not deterred the coin from moving in the upward direction at regular intervals. Analysts expect the coin to stabilize its price momentum in the upcoming days.