Ethereum has lost 1.22% value over the last seven days. It has been through three major price variations, and its current price stands around $129. It may show some signs of strength over the next few days and retest $130 price level.
Over the last 7 days, Ethereum reflected mixed trend as it crossed $141 on March 25 and marked a low below $122 on March 23.
ETH/USD Price Analysis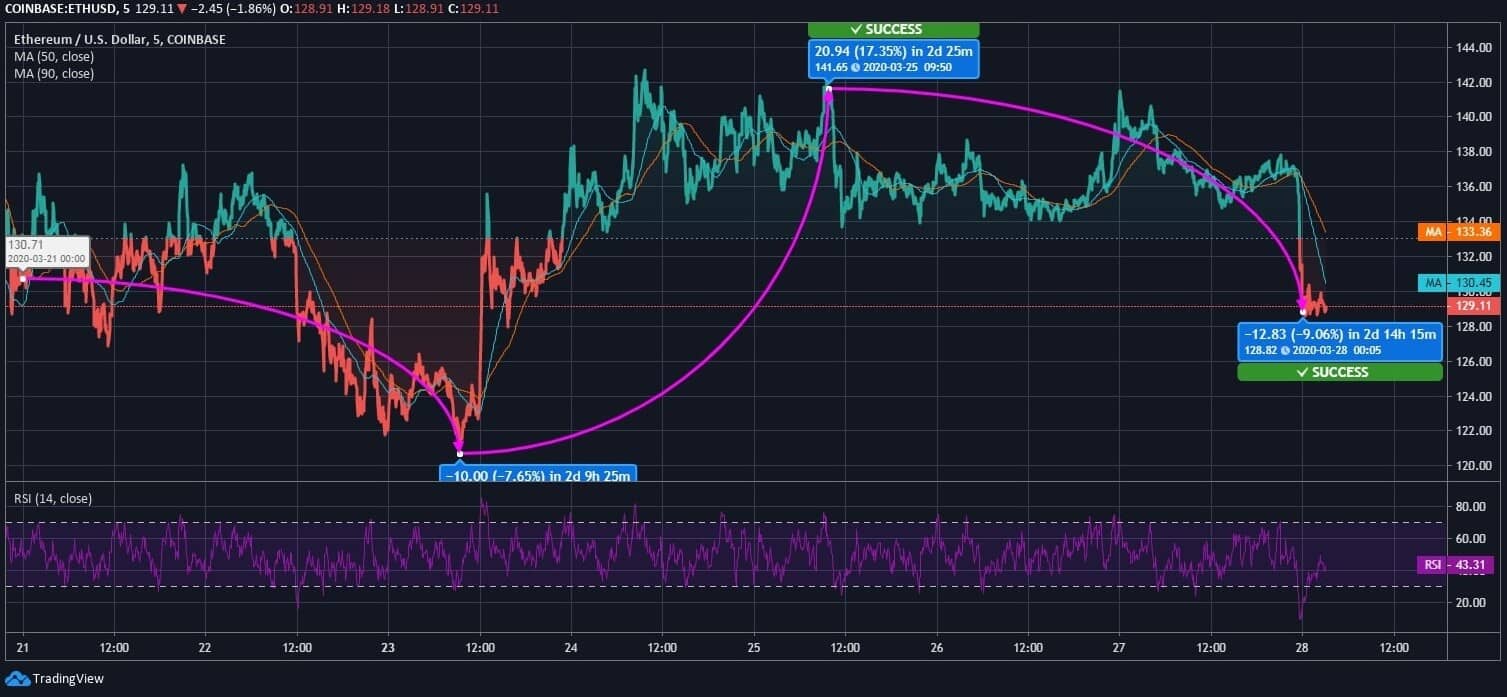 The currency started trading around $130.71, and over the next two days, the price got down by 7.65% and lost $10. It was followed by a 17.35% increment that added $20.94 and pushed Ethereum price to $141.65 by March 25. It was the highest point for the coin. However, the coin couldn't stay there for long and started falling swiftly.
Over the last 3 days, ETH coin continued to trade above $136 but today, it faced sharp decline and the price fell to $128.82. However, after this fall, the currency managed to hold its price level around $129 and it may soon retest its next resistance $130.
At the time of writing, Ethereum price was trading at $129.11 and it is trending below both the MA lines, namely, 50 days MA & 90 days MA. Its RSI figure has not witnessed any significant improvement in the last few days. It is still around 43. However, the next few days may see a swift change to the upwards.