Ethereum was priced as high as $192.26 on November 7, 2019, and the movement was an upward one. Within the same day, the price fell to $185.04, with a drop of 3.76%. The next day there was a marginal rise for a short span before it saw a drop of 2.74% on November 9, 2019.  On November 10, 2019, due a steep rise, ETH coin managed to reach $191.29, but since it was unable to maintain its performance, the price of Ethereum began to drop. While writing this price evaluation, movement continued to be downward.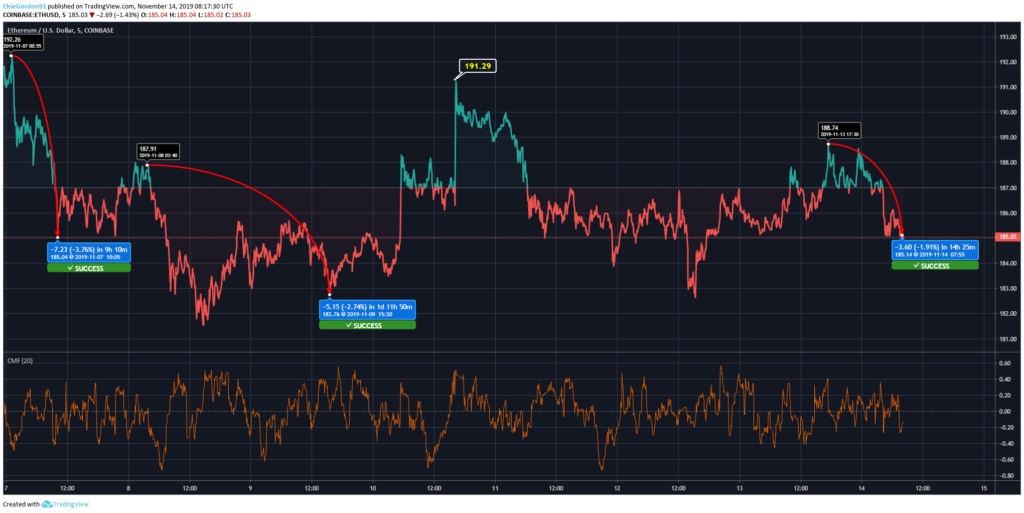 Ethereum Price Analysis
Ethereum is indicating a bearish movement by almost 2% as compared to yesterday's price. As per the current trend, the ETH price may continue to fall and reach to its immediate support $180.
As per the noticed trend, it is up to you whether to purchase new coins or hold the old ones. Chaikin indicator also reflects that Ethereum is dominated by the bears. Over the past 7 days, the major trend for the coin has been bearish as it has not been able to maintain its efficiency when the price was rising. It is recommended to trade in the long term.